We specialise in engineering, project management and consultancy in three specific areas: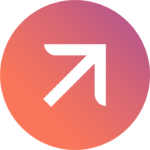 Aviation fuel systems
Intermediate and airport fuel depots, hydrant fuel systems and 'intoplane' facilities.
Modular fuel systems at small regional airports through to large, resilient fuel facilities at major international hubs.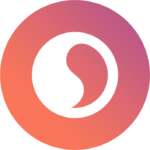 Pipelines & Terminals​
Onshore oil, gas and water pipelines and related facilities.
High pressure gas pipelines and stations; crude and heavy oil pipelines, refined oil and multi-product pipelines, terminals and distribution systems; LPG pipelines and terminals, water and brine pipelines.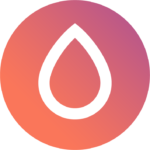 LNG
Promotion and delivery of LNG solutions.
LNG power barges, 'virtual pipelines', floating LNG storage & regasification (FSU/FSRU)
The services we offer our clients
We enjoy working with a large range of clients, whether directly for an owner, operator or developer or working in partnership with a main contractor as an engineering specialist.
Select a client category from the list below to explore the range of services we offer.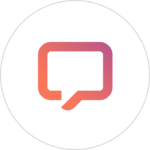 Technical consultancy
Brightstar provides technical advice and support to owners of existing assets which may be operating less efficiently, require upgrading or expansion.

We offer our experience and know-how help our clients analyze the options and make important choices well-informed.

We carry out 'cold-eye' and 'rapid-reviews' of proposals and engineering packages to provide directional guidance and positioning advice to our clients.

We perform audits of existing systems and operations for compliance and benchmarking purposes.

We can represent or support our clients at meetings with industry bodies, government regulators or in technical forums as expert advisors.
We can also assist with identifying and providing of key technical resources for our client's project execution teams.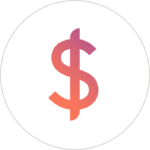 Feasibility studies​
Successful projects can usually be traced back to well executed feasibility studies leading to well informed investment decisions.

On the other hand, many good projects never see the light of day because of cursory or inaccurate study.

Study work is perhaps what Brightstar is best known for. Our deep familiarity with the technology and advances of the industries we work in enables us to assess the real values - and challenges of the propositions we are asked to look at.

We will always look for innovative ways to make a project succeed but at the same time we will never underrate risks or uncertainties which jeopardize the safety or viability of a project.

Brightstar's carries out many types of study ranging from initial screening studies to technical feasibilities, financial analyses and investment appraisals.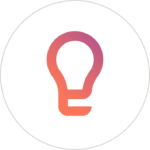 Concept design
To properly assess the technical and commercial viability of a project, a level of design definition is essential. To be effective precursors to a successful project outcome, conceptual designs must clearly identify and reflect the required objectives and functionality of the project.

Brightstar will ensure that these are defined at the outset, so that the high level schematic design of the overall project, its key systems and components can be carried out.

Typically this will include flow schematics, preliminary P&IDs, route maps, overall layouts and block diagrams for power and control systems.

Conceptual designs also provide the basis for cost estimation, for which Brightstar maintains a database of recent project costs allowing rapid development of cost estimates with defined accuracy levels.

Brightstar's conceptual capability is one of our key strengths and gives our clients the foundation they need to proceed confidently with their projects.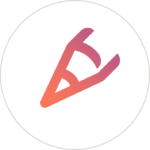 FEED engineering
Front End Engineering Design builds on the conceptual design and feasibility study phase and provides the definition required for tendering the project EPC and moving to the implementation phase.

A well prepared FEED will greatly enhance the likelihood of a successful project outcome.

The level of detail recommended at FEED stage will be determined by the specific nature and characteristics of the project. More complex projects may require a higher level of detail to safeguard functionality; brownfield projects and extensions to existing facilities will require particular attention to interfaces with existing plant, tie-in methodologies and SIMOPS considerations.

In our FEED work, Brightstar focuses on those aspects of the design which are critical to the functionality and efficient operation of the facilities. We will not waste time re-inventing the wheel where cost effective off-the-shelf solutions exist for elements of the project.

The Brightstar approach delivers optimized, fit for purpose designs which will enable accurate, competitive and deliverable tenders, a minimum of design iteration and rework during EPC.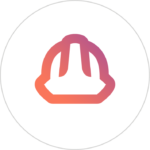 PMC
Typically, a Project Management Consultant will be appointed to manage the EPC or construction contractor and ensure that their work is carried out in compliance with the contract scope, FEED design, materials specifications and construction standards, within the agreed schedule.

The PMC may also be responsible for monitoring and coordinating with government authorities, community representatives and other external stakeholders to ensure the necessary permissions and consents are in place.

We believe that a good PMC should pay for itself, by flagging and addressing potential problems early and by quick, pro-active resolution of issues when they arise, avoiding unnecessary claims and additional costs.

Where possible, we encourage our customers to engage a PMC earlier in the project cycle to assist with FEED review and selection of construction contractor, which can also be critical to the success of the project.

Brightstar can provide a comprehensive multi-disciplinary team to carry out full project management or as part of an integrated project management team with the client's own engineers and managers in some positions.

We prefer a collaborative approach to managing contractors, offering guidance and support for the project's benefit, without ever losing sight of underlying project objectives and the need to protect the client's interests.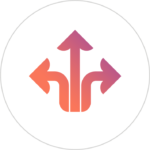 Owner's engineer
Representation of the Owner's interests during the earlier project phases or to supplement the Owner's in-house team with particular expertise as the project progresses. This may comprise:

Assistance with project strategizing, scheduling and implementation based on the outcomes of initial screening or feasibility studies.

Preparation of scopes of work, qualification and evaluation criteria for the engagement of specialist consultants, design and survey companies.

Independent review of designs at conceptual, FEED or detailed engineering stages, including review of proposed equipment packages and associated vendors.

Representation at formal design review, safety and operability workshops, including HAZID, HAZOP, SIL, etc.

In certain circumstances, we can even embed our experts into a client's project team to provide guidance and advice at critical decision points.